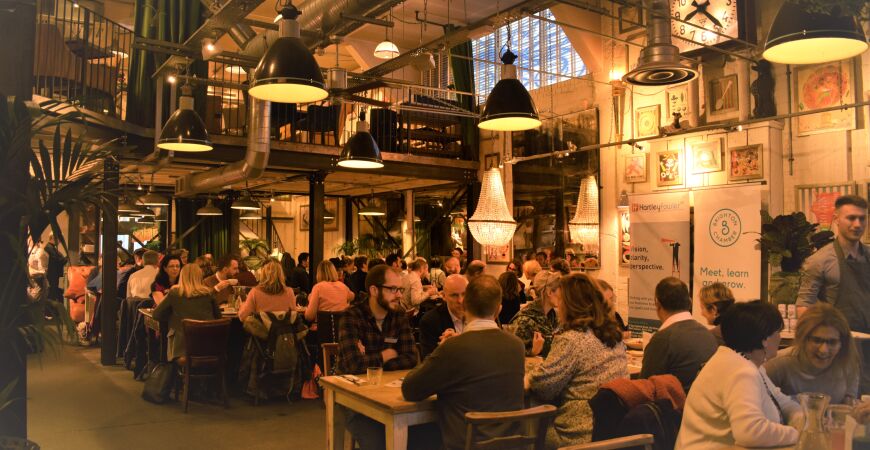 The 'Back to School' Breakfast
Most of us like to ease ourselves gently into a new job but that didn't exactly work out for Rosie McColl. Just ten weeks after joining Brighton Girls school as head, she found herself in a situation where there were no rules and no precedents. As Covid-19 beat its path across the country, schools closed and pupils had to learn from home. Corridors, classrooms and science labs fell silent.
While fears remain about the effects on our young people's education and mental health, Covid could yet have a long-term benefit. Schools have been striving to equip their students for the modern world, while the exam system has remained pretty much unchanged for 160 years. Could the pandemic finally be the catalyst for change?
At our July breakfast - which, like Rosie's school is virtual – she will talk about finding a creative solution to some of the inherent contradictions in the education system. How can businesses and schools work together? How can we improve the relationship between schools and their local community?
Our monthly breakfast also offers great opportunities for networking in small groups. So grab your croissants and flick on the kettle – we hope to see you there.
Copy by The Sentence Works

Hartley Fowler LLP are chartered accountants, registered auditors and tax advisers based in Wimbledon, Horsham and Brighton. We provide a personalised accountancy service to business owners and individuals. For assistance with any of your accountancy, taxation and business support requirements please give us a call.

FAQs
What's the refund policy?
Places are limited, and events are usually oversubscribed. Please give two working days' notice via email for a refund* or you'll be required to pay for your place in full.
*Eventbrite booking fees are non-refundable unless the event is cancelled or there are duplicate charges.
Can I attend if I am not a member of the Chamber?
If you have never been a member of the Chamber you can book and join as a guest at two of our events (just one Chamber Breakfast). After this, you will need to join the Chamber to enjoy the benefits of membership. If you'd like to join the Chamber you can find out more on our website.
How do I find out about other upcoming events and news?
To receive news about the Chamber and our events please sign up to our mailing list.
Time: 9am - 10.45am
Date: Fri 24 / 07 / 20
Name: Chamber Breakfast July (virtual)
> Book now
Similar events