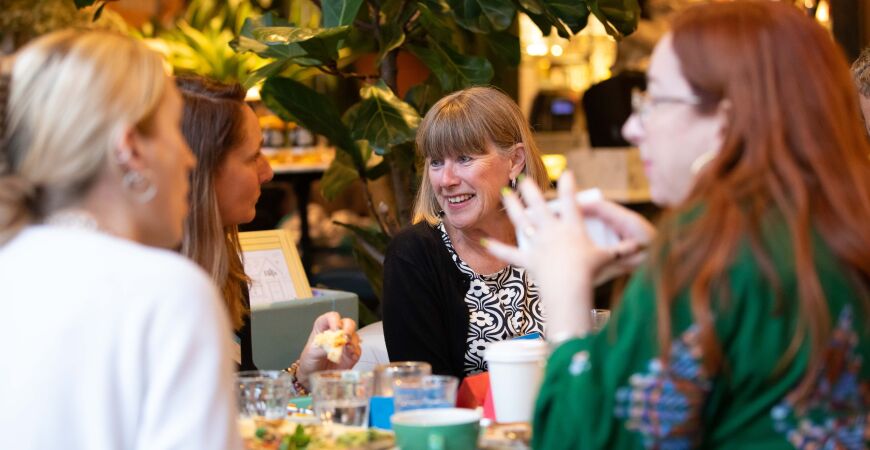 About this event
The Chamber's monthly Breakfast at Bill's is very popular, so you'll need to book early.
50 to 80 business people from Brighton and the surrounding areas come together to meet, eat and network on the fourth Friday of each month*.
There is a wide range of people who attend from all sectors and all sizes. From sole traders and start-ups to some of the biggest businesses in the city.
Each month there is a guest speaker, who'll talk about their own experiences of running a business and their own personal journey.
What you can expect:
Make new connections through informal networking.
Hear from a brilliant speaker, who'll talk us through their personal and business story, the highs, and the lows.
Enjoy breakfast with like-minded people.
No need to pitch, as we can make an introduction if there's someone you'd like to meet.
Find new local customers and suppliers.
Breakfast options: If you are anything like us, you'll want to know what's on the menu in advance. You will choose what you'd like on the day
Here are the options:
Cooked meat - Fried free-range eggs, Cumberland sausage, smoked streaky bacon, roasted plum tomatoes, mushrooms and toast (gluten-free available).
Cooked vegetarian - Poached free-range eggs, halloumi, roasted plum tomato, charred red peppers, smashed avocado, hollandaise, pea shoots, mixed seeds and toast (gluten-free available).
Cooked vegan - Toasted sourdough with hummus, smashed avocado, spinach, roasted plum tomatoes, mushrooms and mixed seeds (gluten-free available).
Oat porridge - Coconut and oat porridge topped with apples, cinnamon sugar and blueberries (vegan and gluten-free).
There is also tea, coffee and water available throughout the event.
*Chamber Breakfasts are held on the fourth Friday of each month, except in August and December when they are slightly earlier.
FAQs
What's the refund policy? Places are limited, and events are usually oversubscribed. Please give two working days' notice via email for a refund* or you'll be required to pay for your place in full.
*Eventbrite booking fees are non-refundable unless the event is cancelled or there are duplicate charges.
Can I attend if I am not a member of the Chamber? If you have never been a member of the Chamber you can book and join as a guest at two of our events (just one Chamber Breakfast). After this, you will need to join the Chamber to enjoy the benefits of membership. If you'd like to join the Chamber you can find out more on our website.
How do I find out about other upcoming events and news? To receive news about the Chamber and our events please sign up to our mailing list.
Time: 7.45am - 9.30am
Date: Fri 23 / 02 / 24
Name: Chamber Breakfast February
Venue: Bill's Brighton
Location: The Depot 100 North Road, Brighton, BN1 1YE
Tickets from: £27
> Book now
Similar events