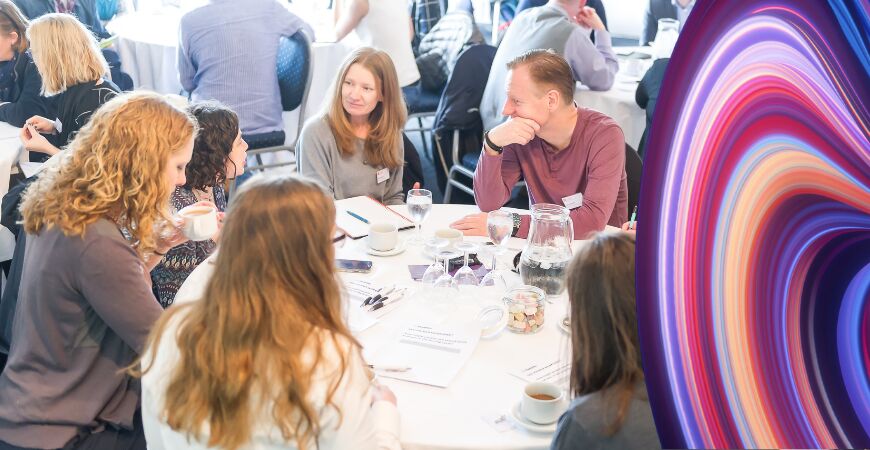 They say it takes five years to prove your business is viable, ten years to prove that it's valuable.
Richard Freeman has just passed the five-year mark, and he has lots of lessons to share about risk, decision-making, strategy and luck. Starting out with £100, no savings, no security and two young children in 2015, Richard's business - always possible - is set to turn over £500k next year and employ its seventh staff member.

In this special session, you can find out Richard's five lessons about what has worked, what hasn't and some helpful ideas on building your own dream.
This session is for anyone in the first few years of business, living the rollercoaster of entrepreneurship, and who would benefit from sense-checking the reality of life in the fast-line.
This session will be a personal reflection from Richard, pulling together his own experiences and lessons and learning from the hundreds of small business leaders that Richard has supported.
Richard's five lessons on building a business the hard way, will focus on:
Big thinking
Hard listening
Clear planning
Winging it with style
Radical collaborating
With very practical tips on building influence, strategy vs operations and making good decisions.
Richard's workshops are famed for their informality and humour, whilst setting-out clear, pragmatic and relevant codes for modern business thinking.
Who by? Richard Freeman has been working with Brighton businesses for over 20 years, but has a rising national profile around his mission to connect big ideas in business, education, culture and place-making. Unafraid to challenge stagnant thinking, Richard is a strategist, facilitator, researcher and mentor who helps leaders to work out what's next. You might have seen him chairing the Brighton Big Debate or you might have heard his popular The Possibility Club podcast, which discusses change and innovation with a diverse range of public figures such as Charlotte Church, Professor Guy Standing, Fatboy Slim and Matthew Taylor.
Design by Excell Design and Marketing
Catch the Wave is a business support programme for anyone in the city who wants to launch and grow a business. It includes affordable workshops, useful resources and expert mentoring sessions.
Designed and delivered by Brighton Chamber, Catch the Wave includes practical, interactive sessions and runs from November 2020 to July 2021.

FAQs
What's the refund policy?
Places are limited, and events are usually oversubscribed. Please give two working days' notice via email for a refund* or you'll be required to pay for your place in full.
*Eventbrite booking fees are non-refundable unless the event is cancelled or there are duplicate charges.
Can I attend if I am not a member of the Chamber?
Catch the Wave is open to both members and non-members of the Brighton Chamber. If you'd like to join the Chamber you can find out more on our website.
How do I find out about other upcoming events and news?
To receive news about the Chamber and our events please sign up to our mailing list.
Time: 9.15am - 12.15pm
Date: Wed 27 / 01 / 21
Name: Catch the Wave: Start-up - Building your business, the hard way
> Book now
Similar events