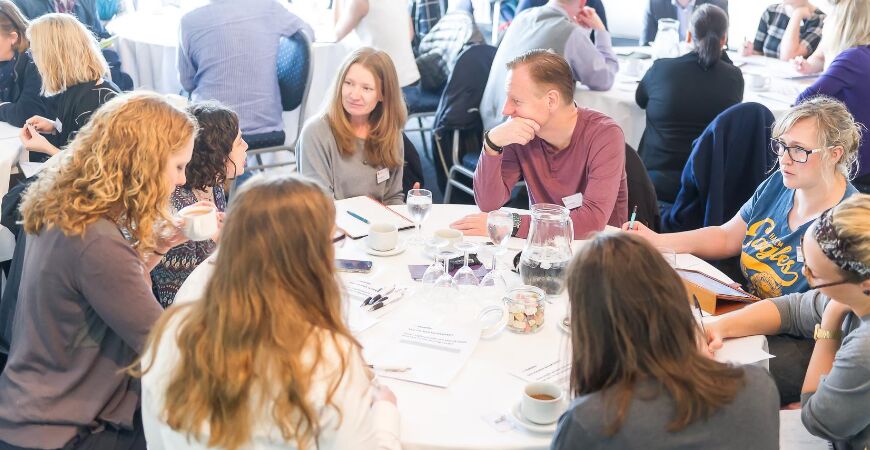 Are you marketing a new business? Or a new idea? Do you keep getting stuck – wasting time on things that don't work and trying to understand complex advice you don't yet need? In this session, you'll create an actionable marketing plan that will end the overwhelm and bring results.
The Business Model Canvas helps people develop a focussed business plan. The Marketing Model Canvas does the same for marketing. We've developed to help new entrepreneurs get their marketing off the ground by creating a 2-page actionable strategy.
In this session, you'll create your 2-page Marketing Model Canvas, allowing you to make fast, focussed progress on your marketing. It cuts out the fluff and helps you focus on results, so that you can:
Stop wasting time on things you don't need yet.
Increase sales.
Grow your bottom line.
If you're currently lost in a sea of confusing, conflicting marketing advice and need to take action, this is for you. Book your place to transform your marketing effectiveness – fast.
Who for? Business owners and marketing managers in the early stages of marketing their business or launching a new idea.
Who by? Simon Chuter, Sussex Innovation Centre - a business incubation network for entrepreneurs, start-ups, scale-ups and corporate innovators. Simon has diverse experience working on everything from consumer brands to charity fundraising campaigns, including running his own agency.
Copy by: Shoal Content.
FAQs
What's the refund policy?
Places are limited, and events are usually oversubscribed. Please give two working days' notice via email for a refund* or you'll be required to pay for your place in full.
*Eventbrite booking fees are non-refundable unless the event is cancelled or there are duplicate charges.
Can I attend if I am not a member of the Chamber?
If you have never been a member of the Chamber you can book and join as a guest at two of our events (just one Chamber Breakfast). After this, you will need to join the Chamber to enjoy the benefits of membership. If you'd like to join the Chamber you can find out more on our website.
How do I find out about other upcoming events and news?
To receive news about the Chamber and our events please sign up to our mailing list.
Time: 9.30am - 11.30am
Date: Wed 28 / 04 / 21
Name: Bite-sized Learning: Your two page marketing plan - the Marketing Model Canvas
> Book now
Similar events