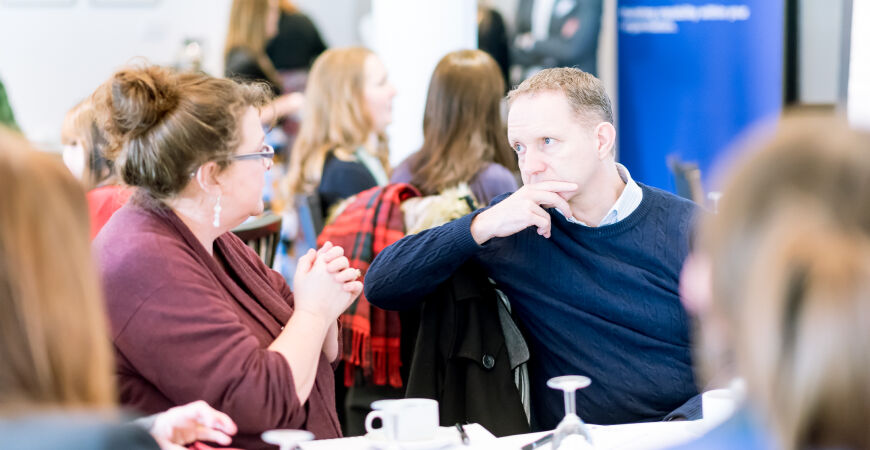 It's easy to think of conflict as an inevitable and unalterable fact of workplace life. This is bad news – it costs employers £30bn a year according to ACAS and the main expense is the revolving door of staff. Workplace conflict fills management time, increases staff stress and is wholly detrimental to productivity.
The good news is that improving how you manage workplace conflict not only saves you time, money and stress but can turn around your productivity. Managed well, conflict can air those issues that must be resolved for people to work together and innovate.
You'll learn:
What we understand by conflict and how to view it positively
How to spot opportunities for innovation and fresh perspectives
How the main conflict styles affect dynamics in the workplace and elsewhere
How to take a resolution-focused approach to managing conflict
You'll come away with a better understanding of how to reduce the cost of conflict management and the tools to refresh your approach to resolving issues. This will help bring positive change in your staff retention and recruitment.
Who for? The session is pitched at people - from staff to employers to business support - who have experienced conflict in a professional relationship at some level in the past, and would like to manage it differently in future.
Who by? Philippa Brown is a dispute resolution specialist and conflict expert, with substantial international and UK experience. Pip's interested in understanding what's going on under the surface of conflict and has worked as a civil servant, consultant, mediator and Samaritan volunteer. She now runs Conflict Insights which supports people affected by conflict.
Copy by: Laura Darling
FAQs
What's the refund policy?
Places are limited, and events are usually oversubscribed. Please give two working days' notice via email for a refund* or you'll be required to pay for your place in full.
*Eventbrite booking fees are non-refundable unless the event is cancelled or there are duplicate charges.
Can I attend if I am not a member of the Chamber?
If you have never been a member of the Chamber you can book and join as a guest at two of our events (just one Chamber Breakfast). After this, you will need to join the Chamber to enjoy the benefits of membership. If you'd like to join the Chamber you can find out more on our website.
How do I find out about other upcoming events and news?
To receive news about the Chamber and our events please sign up to our mailing list.
Time: 9.30am - 11.30am
Date: Tue 05 / 10 / 21
Name: Bite-sized Learning: Workplace conflict - problem to opportunity (virtual)
> Book now
Similar events