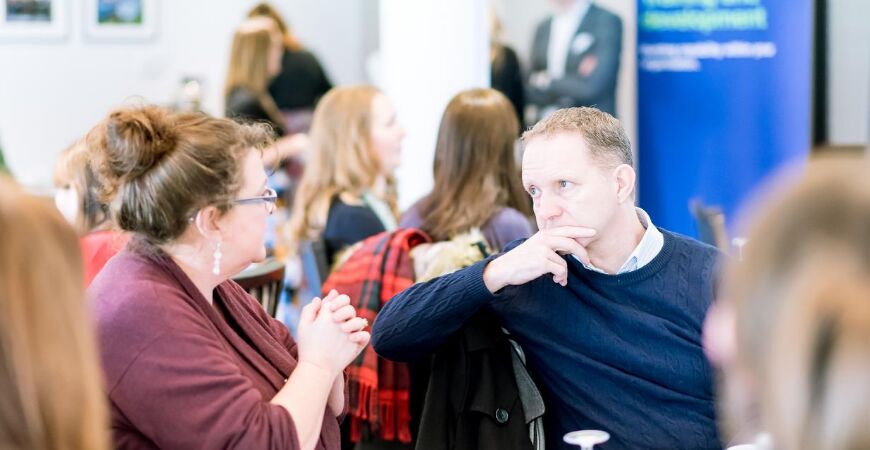 Social media gets all the attention, and it's easy to feel that we have to be on social platforms to attract clients. But research shows that email marketing is so much more effective but gets overlooked when people are thinking about their marketing tactics.
This session will look at why email marketing can be more effective for you than social media and will help you to think about how you want to promote your company. You'll also look at how to make email marketing work for you, how to do this ethically, and how to make it super easy and automated. And at the end, you'll look at a great set up where you can do a tiny bit of social media marketing to set your email marketing on fire.
By the end of the session, you will have:
The information to make an informed choice about your marketing priorities
A framework for getting started on high-quality email campaigns
An understanding of how to do email marketing ethically
Some tips for automating email campaigns
What to write
How to spend a lot less time and money to get much better results
Who for? Business owners who don't particularly enjoy social media marketing, and would like a better alternative and for those who enjoy writing and making videos.
Who by? Julia Chanteray, Joy of Business. Julia has spent her life running all kinds of businesses. Over the last 20+ years, she's mentored hundreds of companies, helping them to make more money, and have more fun in the process. Julia's blog consistently wins awards for best business blog, and thousands of people read her "business stories" emails every week. Julia is a Brighton Chamber regular, has spoken at previous summits, and used to be Chamber President.
FAQs
What's the refund policy?
Places are limited, and events are usually oversubscribed. Please give two working days' notice via email for a refund* or you'll be required to pay for your place in full.
*Eventbrite booking fees are non-refundable unless the event is cancelled or there are duplicate charges.
Can I attend if I am not a member of the Chamber?
If you have never been a member of the Chamber you can book and join as a guest at two of our events (just one Chamber Breakfast). After this, you will need to join the Chamber to enjoy the benefits of membership. If you'd like to join the Chamber you can find out more on our website.
How do I find out about other upcoming events and news?
To receive news about the Chamber and our events please sign up to our mailing list.
Time: 9.30am - 11.30am
Date: Wed 20 / 01 / 21
Name: Bite-sized Learning: Why email marketing is more powerful than social media
> Book now
Similar events