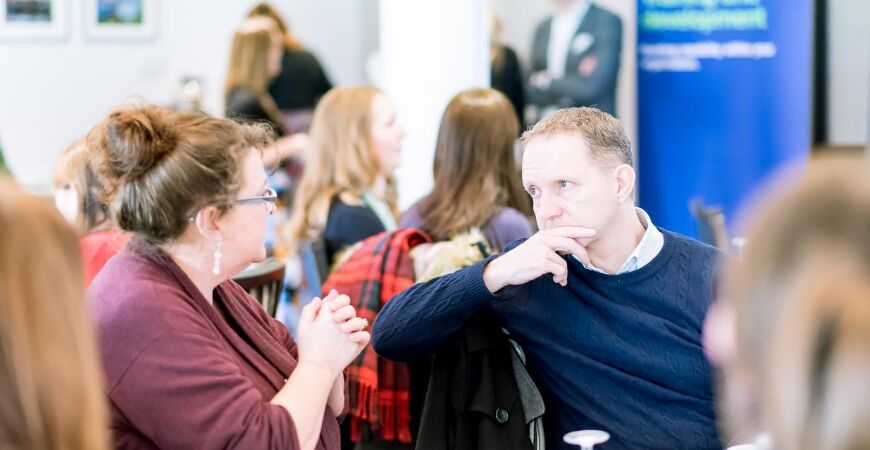 Jon Card from
Full Story Media
has written for every national newspaper in England, most specifically for The Guardian, Daily Telegraph and The Times. In this session, he'll show the importance and power of storytelling. He'll demonstrate why it is crucial for press and publicity and why all entrepreneurs need to unlock the stories at the heart of their businesses. For business owners that want to develop a personal brand, become better communicators and increase their influence this will be an invaluable session.
In this virtual Bite-sized session you will learn:
How to become a compelling and influential storyteller
How to develop a personal brand and story
Clearer understanding of how the media works
How to gain press and publicity and learn to tell business stories effectively
Who for? Business owners that want to gain press and publicity, develop their personal brands and understand how the media works. This session will work best for experienced business owners, that have staff and a proven business model.
Who by? Jon Card is the author of How to Make Your Company Famous and has worked as a business journalist for The Guardian, Daily Telegraph and The Times. He is a public speaker and has delivered talks and workshops on business storytelling, media and press for entrepreneurial audiences at Innovate UK, University College London and The Supper Club. Jon is also the co-founder of Full Story Media which makes entrepreneurs famous so they can change the world.
FAQs
What's the refund policy?
Places are limited, and events are usually oversubscribed. Please give two working days' notice via email for a refund* or you'll be required to pay for your place in full.
*Eventbrite booking fees are non-refundable unless the event is cancelled or there are duplicate charges.
Can I attend if I am not a member of the Chamber?
If you have never been a member of the Chamber you can book and join as a guest at two of our events (just one Chamber Breakfast). After this, you will need to join the Chamber to enjoy the benefits of membership. If you'd like to join the Chamber you can find out more on our website.
How do I find out about other upcoming events and news?
To receive news about the Chamber and our events please sign up to our mailing list.
Time: 9.30am - 11.30am
Date: Thu 04 / 02 / 21
Name: Bite-sized Learning (virtual): Unlock storytelling and get media ready
> Book now
Similar events