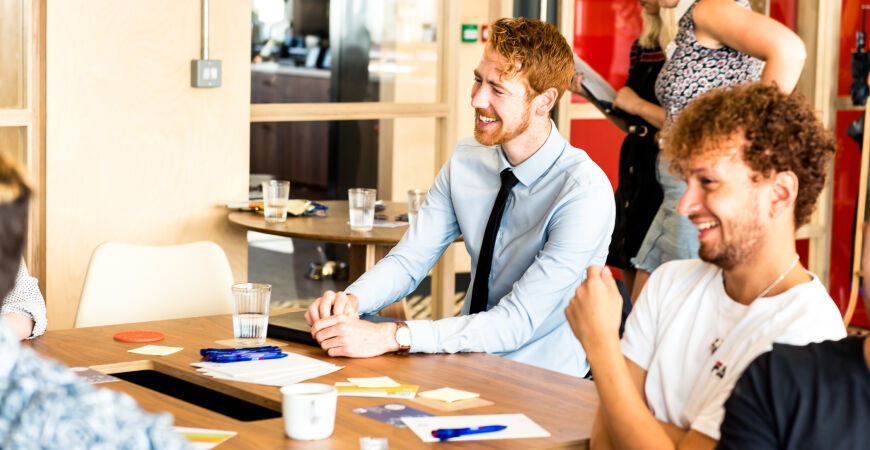 Our mindset shapes everything we think and everything we do - from the brand of pasta or loo-roll we buy to the top priority business decisions we make. Often these decisions are made for us by our unconscious mind and could often be holding us back as these decisions are often uncertain or feel uncomfortable – especially now.
During this session, we'll be taking a deep dive into The Power of Mindset. We'll be looking at how our mindset is formed and influenced to understand why different situations feel comfortable or not. You'll come away with a deeper understanding of your own mindset, where it may be holding you back, and the tools and techniques you need to take the next uncomfortable step in developing your mindset.
In this Bite-sized session, you will:
Understand the impact of mindset on both our personal and business decisions
Explore the different mindset states and their influence on the challenges we face daily
Get insight into key self-awareness tools and techniques that assess our ongoing mindset state
Who for? Open to all, however small business owners and entrepreneurs who are looking to develop their personal or leadership skills and capabilities, along with potentially looking accelerate the growth of their business
Who by? Joshua is an Entrepreneurial champion of whom currently supports a number of exciting and upcoming businesses in the NatWest Brighton Accelerator. With a wealth of knowledge within the financial, innovation and business worlds, he aims to combine this with his passion for growth and development by supporting others to exceed their potential and achieve success.
FAQs
What's the refund policy?
Places are limited, and events are usually oversubscribed. Please give two working days' notice via email for a refund* or you'll be required to pay for your place in full.
*Eventbrite booking fees are non-refundable unless the event is cancelled or there are duplicate charges.
Can I attend if I am not a member of the Chamber?
If you have never been a member of the Chamber you can book and join as a guest at two of our events (just one Chamber Breakfast). After this, you will need to join the Chamber to enjoy the benefits of membership. If you'd like to join the Chamber you can find out more on our website.
How do I find out about other upcoming events and news?
To receive news about the Chamber and our events please sign up to our mailing list.
Time: 9.30am - 11.30am
Date: Wed 19 / 08 / 20
Name: Bite-sized Learning (virtual): How to develop a successful mindset for business growth
> Book now
Similar events