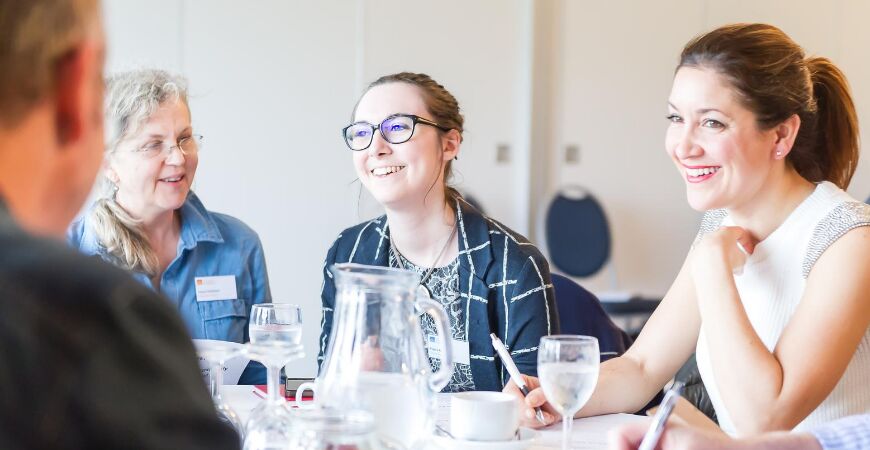 .
Ever got your words in a muddle, had a flash of crimson or simply felt you could have done a better job when speaking publicly? Most of us have been there. Thankfully there are some simple ways you can beat the nerves and communicate with authority.
Experienced voice and communication coach Jude Bolton will talk you through how to overcome the fight, flight or freeze reaction and employ techniques to remain confident and in control of a conversation or speech.
This two-hour session is designed to give you an introduction on how to improve public speaking, presenting, managing communication anxiety or overcoming difficult conversations.
You will learn key techniques that will enable you to start actioning new habits right away. You'll also get the chance to practise in front of a small group whilst receiving support from an accomplished coach.
In this Bite-sized session, you will discover:
How the mind, body and voice contribute to how you communicate
What your personal communication habits are and how to manage them
Vital techniques to improve your speaking skills
How to ensure people listen to what you're saying
The ways you can regain control of difficult conversations
Who for? Anyone wanting to improve their confidence when speaking publicly. This session is particularly useful for those keen to sell themselves better, deliver a great interview or presentation.
Who by? Jude Bolton, Director of Speaking Works, is on a mission to improve presentation technique and public speaking abilities in adults and children alike.
She boasts a vast array of clients including Facebook, Vodafone, TUI, Disney, The Financial Times and Accenture.
Copy By:Digital Firefly
Time: 9.30am - 11.30am
Date: Fri 20 / 11 / 20
Name: Bite-sized Learning (virtual): Managing your speaking nerves
> Book now
Similar events