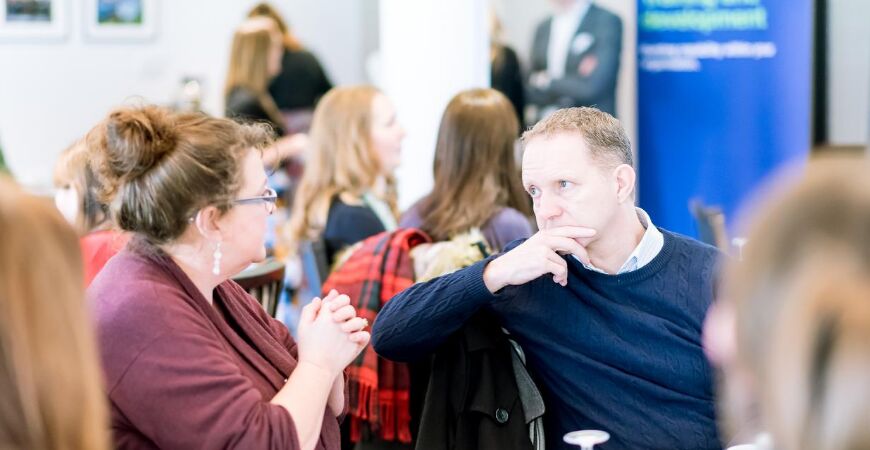 With the world now becoming more focussed on a brands digital presence, are you looking to improve how your website presents itself to your market and or community? If the answer is yes, then this session could be just what you're looking for.
During this virtual Bite-sized learning, we will cover topics such as:
Customer data and insights: How to use website data to delight your customers and keep them coming back
Website imagery and visual styling
SEO basics for your website and how can it help your business?
How to entice more traffic to your website
Website security
The above topics will all be explained in plain English, free of jargon and tech speak… we promise!
You'll leave with:
A better grasp of the opportunities open to you with an optimised website
A clearer idea of who is visiting your website(s) and what you can learn from customer data tools
And, an understanding of how to further improve and optimise your websites in general
Who for? This session is aimed at business owners and marketers who are looking to improve their websites but aren't quite sure where to start. Primarily Beginners to Mid-level business owners or marketers who are looking to develop and push their website presence.
Who by? Grant Jennings, Director of Creative Blend. Grant's experience in digital has taken him across a wide variety of positions working with some of the world's most established brands and businesses; from TUI travel to Marks & Spencer's. Such experience has allowed Grant and his team at Creative Blend the opportunity to help many clients and charities to develop their digital strategy and focus on their customer's desires.
Creative Blend is a digital marketing agency that offers a blend of over 30 years expertise across web and brand design, social media, content strategy, SEO, email marketing, copywriting, reporting, app design and development.
FAQs
What's the refund policy?
Places are limited, and events are usually oversubscribed. Please give two working days' notice via email for a refund* or you'll be required to pay for your place in full.
*Eventbrite booking fees are non-refundable unless the event is cancelled or there are duplicate charges.
Can I attend if I am not a member of the Chamber?
If you have never been a member of the Chamber you can book and join as a guest at two of our events (just one Chamber Breakfast). After this, you will need to join the Chamber to enjoy the benefits of membership. If you'd like to join the Chamber you can find out more on our website.
How do I find out about other upcoming events and news?
To receive news about the Chamber and our events please sign up to our mailing list.
Time: 2pm - 4pm
Date: Thu 12 / 11 / 20
Name: Bite-sized Learning (virtual): Improving your company's website presence
> Book now
Similar events