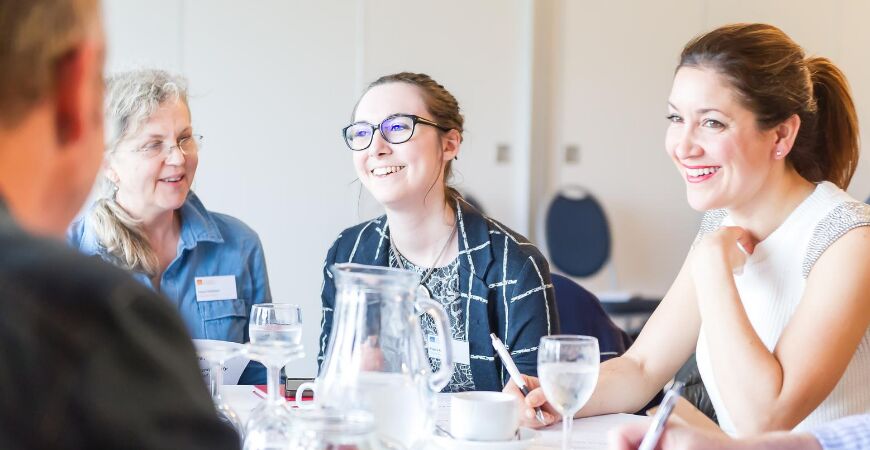 You're employing talented and ambitious people who are clamoring for development and career progression. But as a small business leader, you don't have the resources and opportunities of large corporates.
Join business culture and talent expert, Riikka Jokelainen, as she shows us how to make development conversations easier and offer learning and growth that improves your talent attraction, retention and engagement.
In this Bite-sized virtual session, you will discover:
How to approach career development and succession planning

How to help employees recognise their strengths and motivations
How to lead development conversations
How to empower people to take ownership of their own development
Who for? This session is aimed at business owners, people leaders, and HR professionals who want practical ideas for developing their people without additional cost and resource.
Who by? Riikka Jokelainen, founder of HR Consultancy Companies in Balance, is taking centre stage to show you how to spend your time wisely as a business leader.
She boasts an impressive portfolio, working with UK-based and international business leaders to build flexible, engaging, and empowering working environments.
FAQs
What's the refund policy?
Places are limited, and events are usually oversubscribed. Please give two working days' notice via email for a refund* or you'll be required to pay for your place in full.
*Eventbrite booking fees are non-refundable unless the event is cancelled or there are duplicate charges.
Can I attend if I am not a member of the Chamber?
If you have never been a member of the Chamber you can book and join as a guest at two of our events (just one Chamber Breakfast). After this, you will need to join the Chamber to enjoy the benefits of membership. If you'd like to join the Chamber you can find out more on our website.
How do I find out about other upcoming events and news?
To receive news about the Chamber and our events please sign up to our mailing list.
Time: 9.30am - 11.30am
Date: Wed 26 / 05 / 21
Name: Bite-sized Learning: People and career development in an SME (virtual)
> Book now
Similar events