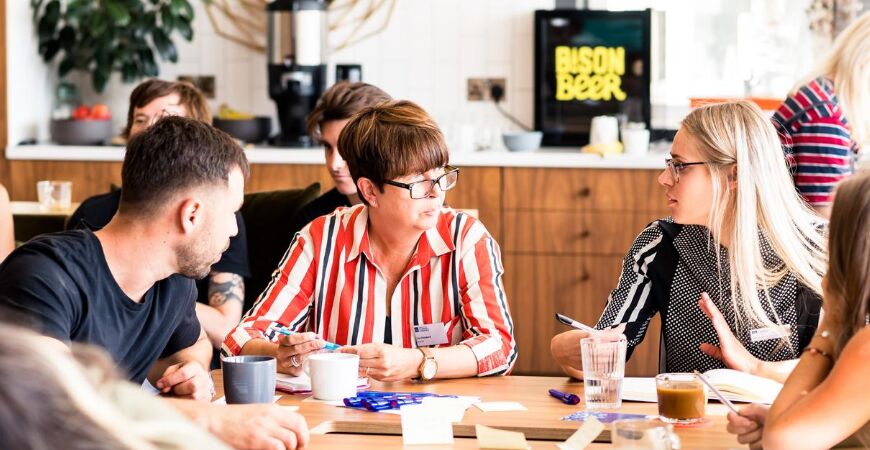 In this topsy turvy world we're all using social media more than ever, which makes it even more difficult for businesses to stand out and build meaningful relationships with their potential customers or supporters. In this session, James Armstrong will help think about how to break through the noise, create attention grabbing content and build real relationships with your audiences.
This session will cover the psychology of social media, why people share and engage and the tactics you can use to grab attention, engage the people you want to engage with and see meaningful business results from social media.
This Bite-sized Learning will teach you:
Psychology 101 - why social media is so addictive
Why people share on social media and how you can encourage them to
Why building relationships instead of just selling is so important
How to grab attention using psychology
This session is for businesses who are using social media already but have run out of ideas to engage, or simply don't know what they should be doing to grab attention and build relationships.
Who for? Any business or organisation wanting to see meaningful results from their social media strategies.
Who by? James Armstrong, Director of Digital Firefly, is a social media expert with years of experience in training marketeers, communicators and business owners on everything from strategy to tactics.
With a background in the public sector he understands what is required to build and engage with communities, be that a community of customers, supporters or the general public.
His consultation and strategies have helped businesses see real success in social media.
FAQs
What's the refund policy?
Places are limited, and events are usually oversubscribed. Please give two working days' notice via email for a refund* or you'll be required to pay for your place in full.
*Eventbrite booking fees are non-refundable unless the event is cancelled or there are duplicate charges.
Can I attend if I am not a member of the Chamber?
If you have never been a member of the Chamber you can book and join as a guest at two of our events (just one Chamber Breakfast). After this, you will need to join the Chamber to enjoy the benefits of membership. If you'd like to join the Chamber you can find out more on our website.
How do I find out about other upcoming events and news?
To receive news about the Chamber and our events please sign up to our mailing list.
Time: 9.30am - 11.30am
Date: Thu 20 / 05 / 21
Name: Bite-sized Learning: How to create attention grabbing social media (virtual)
> Book now
Similar events