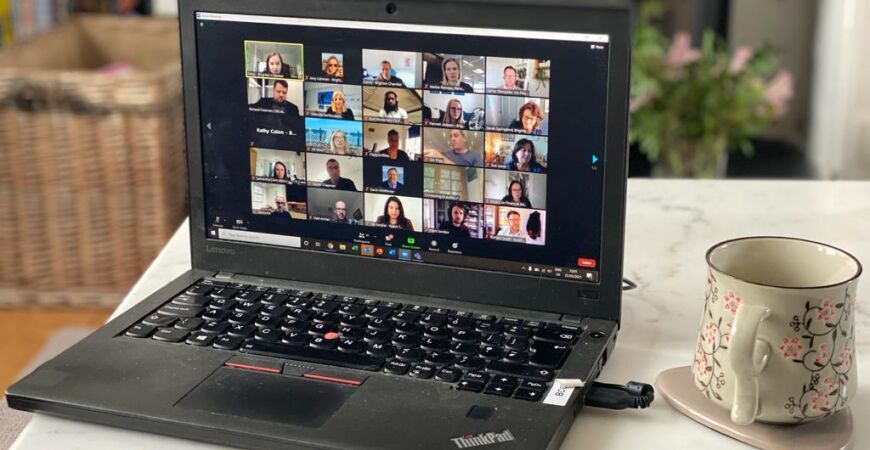 For most of us, speaking in public is probably not something viewed with happy anticipation. But, with a little practice and some knowledge, we can train ourselves to speak clearly and confidently, manage nerves and express ourselves how we would like, not how our habits dictate.
This bite-sized session is an interactive and practical introduction to voice training. Understanding how the voice works gives us the fundamentals of how to adapt and manage it. With this knowledge, we can use muscle training and breathing techniques to control our voice and adapt ourselves to perform under pressure.
All this will relate to using our voice in a variety of business settings; when engaging and holding an audience, speaking online in videos, meeting and podcasts and sustaining the use of your voice over a long period.
You'll learn:
Anatomy and physiology of the voice
Expressing yourself as you wish and not reverting to habit
Breathing and releasing tension
Speaking freely with clear and varied tone
Performance, coping with nerves keeping your voice in good working order
Who for? This workshop is aimed at anyone who uses their voice at work and wishes to present more powerfully, overcome their nerves and avoid strain.
Who by? Stefan Holmström is a professional opera singer and expert voice teacher. As a certified Estill Master Trainer (EMT), he offers singing lessons, vocal coaching, vocal workshops and mentoring.
As a mentor, Stefan is skilled at coaching and preparation for performance. He is especially interested in helping people develop the confidence that comes with a reliable vocal technique and an understanding of how the voice works.
Copy by: Laura Darling Copywriting
FAQs
What's the refund policy?
Places are limited, and events are usually oversubscribed. Please give two working days' notice via email for a refund* or you'll be required to pay for your place in full.
*Eventbrite booking fees are non-refundable unless the event is cancelled or there are duplicate charges.
Can I attend if I am not a member of the Chamber?
If you have never been a member of the Chamber you can book and join as a guest at two of our events (just one Chamber Breakfast). After this, you will need to join the Chamber to enjoy the benefits of membership. If you'd like to join the Chamber you can find out more on our website.
How do I find out about other upcoming events and news?
To receive news about the Chamber and our events please sign up to our mailing list.
Time: 9.30am - 11.30am
Date: Tue 16 / 11 / 21
Name: Bite-sized Learning: Train your voice and speak with confidence
> Book now
Similar events
Tue 30 / 11 / 21
Bite-sized Learning: How to create webinars no-one wants to leave
9.30am - 11.30am
> Find out more
Tue 23 / 11 / 21
Bite-sized Learning: Plan your day and boost your productivity
9.30am - 11.30am
> Find out more