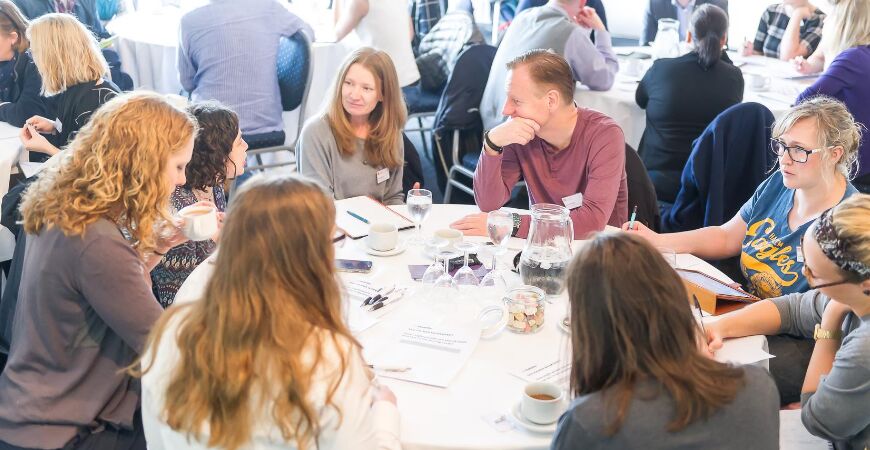 For those of us in the events industry, online platforms such as Zoom have provided a lifeline this year. But for all its merits, an online event cannot compete with the buzz and excitement of the real thing, and many of us, (Brighton Chamber included!), are itching to get back to live events. But, of course, we need the tools and knowledge to do it safely, and with proper Covid-19 precautions in place.
In line with the latest government guidance, this practical, virtual session will cover the basics of Covid-19 safety and the measures you can take to reduce transmission of the virus when organising face-to-face meetings, conferences and networking events. We will go through the basics of writing a Covid-19 safety risk assessment and a checklist of everything you need to think about.
This virtual Bite-sized will cover:
How to decide on the best type of event
A checklist of things to consider when booking a venue
Advice on the budget implications of Covid safety
How to write a risk assessment for a Covid-safe event
Who for? This is aimed at any business that would like to coordinate face-to-face events or meetings with people outside of their organisation. Some experience of organising meetings or events would be useful.
Who by? Becky Stevens, Managing Director & Senior Health & Safety Consultant at Hybred Consultancy. Becky is a qualified health and safety professional with over 10 years' experience, covering major events such as Brighton Pride, the Rugby World Cup and the London 2012 Olympics. Having quickly pivoted when Covid struck, Becky has been providing Covid-19 risk assessments for offices, pilates studios, charities and local councils throughout 2020.
Copy by: Lauren Psyk
FAQs
What's the refund policy?
Places are limited, and events are usually oversubscribed. Please give two working days' notice via email for a refund* or you'll be required to pay for your place in full.
*Eventbrite booking fees are non-refundable unless the event is cancelled or there are duplicate charges.
Can I attend if I am not a member of the Chamber?
If you have never been a member of the Chamber you can book and join as a guest at two of our events (just one Chamber Breakfast). After this, you will need to join the Chamber to enjoy the benefits of membership. If you'd like to join the Chamber you can find out more on our website.
How do I find out about other upcoming events and news?
To receive news about the Chamber and our events please sign up to our mailing list.
Time: 9.30am - 11.30am
Date: Tue 02 / 02 / 21
Name: Bite-sized Learning: Striving for live! How to make your events Covid-safe
> Book now
Similar events