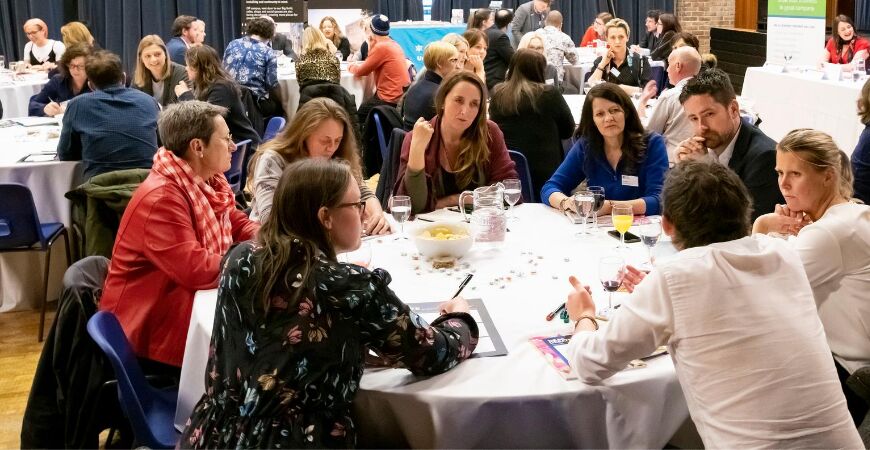 Are you a business leader who struggles to deal with conflict in your workplace? Are you worried about how to cope with conflict in your team as we return to the office post-lockdown? In this workshop, you'll learn how to manage conflict successfully and keep your team motivated, committed and performing well.
As we return to the office post-lockdown, the risk of conflict is high, with many staff under increased pressure or the threat of redundancy.
How can you deal with this potential conflict and create a happy, productive workplace?
Join this virtual workshop and you'll learn:
How to differentiate between destructive and constructive conflict
Warning signs of destructive conflict at work
The five conflict management styles - what they are and when they are appropriate
Your own primary and secondary conflict management styles - how you react and why
The importance of building trust and psychological safety in your workplace
Five top tips for diffusing conflict and preventing escalation
You'll be able to apply what is taught to a real-life conflict scenario that you're facing - or have faced in the past.
Who for? Anyone who manages people: business owners, senior leaders, team managers and HR professionals. It's ideal if you're new to conflict management or you've struggled to deal with conflict in the past and want to learn a new approach.
Who by? Beccie D'Cunha, Founder, Courage Lab. Beccie has 10 years' senior leadership experience and has successfully mediated hundreds of conflicts, including complex multi-party or team disputes and board-level conflicts. At Courage Lab, she builds high-performing workplaces and helps leaders have courageous conversations through mediation, coaching, facilitation and training.
Book your place now and be ready to lead your team courageously (whatever the post-COVID world may throw at you).
Copy by – Shoal Content
FAQs
What's the refund policy?
Places are limited, and events are usually oversubscribed. Please give two working days' notice via email for a refund* or you'll be required to pay for your place in full.
*Eventbrite booking fees are non-refundable unless the event is cancelled or there are duplicate charges.
Can I attend if I am not a member of the Chamber?
If you have never been a member of the Chamber you can book and join as a guest at two of our events (just one Chamber Breakfast). After this, you will need to join the Chamber to enjoy the benefits of membership. If you'd like to join the Chamber you can find out more on our website.
How do I find out about other upcoming events and news?
To receive news about the Chamber and our events please sign up to our mailing list.
Time: 9.30am - 11.30am
Date: Thu 29 / 10 / 20
Name: Bite-sized Learning: Managing workplace conflict effectively
> Book now
Similar events