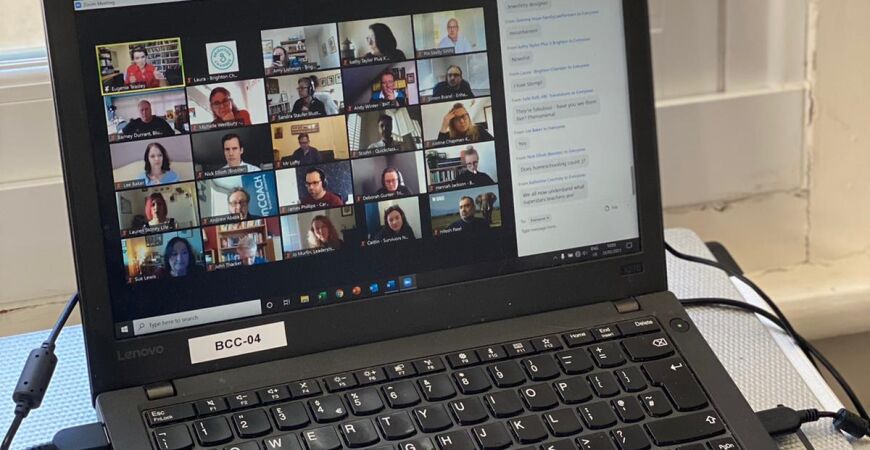 Many of us feel we've been firefighting over the last couple of years. Our vision may have become more short-term, and, as good as it is to live in the present moment, this is not so good for our business.
By applying a growth mindset and getting an action plan together you can help your business be in the best possible shape for the year ahead. In this interactive session, we will look at the essential elements you need to run your business successfully. We will reflect on 2021; what worked for you, what didn't, what you learnt along the journey. Taking your measurements for success for the year ahead and breaking them down into a workable plan through a mixture of presentation, group chat and breakout discussions.
You'll learn:
2021 in review - what went well, what didn't and what we can learn
Success in 2022 - what does it look like?
Marketing basics - building your brand and being ready to hit 'go'
The plan – how to plan, and how to stick to the plan.
You'll take away the measures of success that are personal to you. We'll achieve this through understanding what makes your business different and how your ethos and values speak to your target audience. This in turn will drive your sales and marketing, and we'll show you how to feed all this into your 2022 plan.
Who for? Small business owners and leaders working on their own or with a small team in any sector.
Who by? Ian and Suzie, founders of Newboldology, have a wealth of experience in strategy and the practicalities of running a business. They help small businesses launch, grow and scale through a programme of action planning, mentoring and marketing.
Copy by: Laura Darling
FAQs
What's the refund policy?
Places are limited, and events are usually oversubscribed. Please give two working days' notice via email for a refund* or you'll be required to pay for your place in full.
*Eventbrite booking fees are non-refundable unless the event is cancelled or there are duplicate charges.
Can I attend if I am not a member of the Chamber?
If you have never been a member of the Chamber you can book and join as a guest at two of our events (just one Chamber Breakfast). After this, you will need to join the Chamber to enjoy the benefits of membership. If you'd like to join the Chamber you can find out more on our website.
How do I find out about other upcoming events and news?
To receive news about the Chamber and our events please sign up to our mailing list.
Time: 9.30am - 11.30am
Date: Tue 25 / 01 / 22
Name: Bite-sized Learning: Review and refresh your business strategy for 2022
> Book now
Similar events