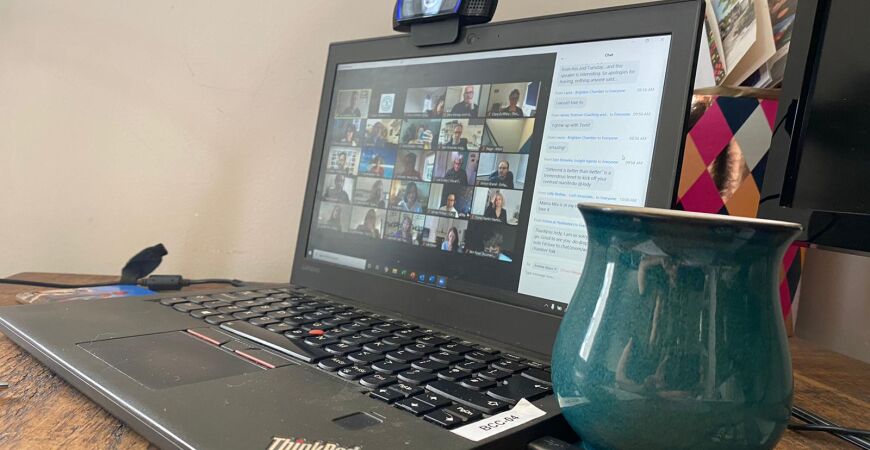 Would you like to sell more with email? While email marketing can have a fantastic ROI (around 4x that of other marketing), it often ends up as just another unprofitable chore.
Done well, email really works. It's the only form of marketing where you get to speak to your prospects 1:1, giving you the opportunity to truly understand your clients and deliver them exactly what they need, when they need it.
Your competitors might be relying on hard-sell tactics, fancy design and discount codes. In this session, you'll learn how to do email differently, so you can sell in a way that both you and your subscribers feel good about.
In this virtual session, you'll learn how to:
Do email-focussed market research that goes much deeper than any ideal client exercise.
Develop a list-growing lead magnet that delivers real value and leaves subscribers eager to know more.
Plan and write nurture sequences, launch sequences and regular broadcast emails using proven, story-based copywriting techniques.
Use segmentation to personalise emails and keep your list healthy and responsive.
How to plan and write strategic, story-based emails designed to sell with integrity.
You'll leave with an email strategy you can implement straight away, and the skills you need to write emails that sell, week after week.
Book now to start selling with email.
Who for? Anyone who wants to sell more with email. You should have an account set up with an email software provider (such as Mailerlite, Mailchimp or Convertkit). You may have an active list that you want to do more with, or you might be just getting started (this will work for you even if you're yet to get your first subscriber).
Who by? Alice Cuninghame, Storytelling Email Conversion Copywriter, The Copy Boost. With 10 years' experience writing sales copy, Alice is an email copy specialist. She writes strategic, storytelling emails that take people from 'who is this?' to 'I need this!' using a 4-stage process of research, planning, writing and testing.
Copy by: The Copy Boost.
FAQs
What's the refund policy?
Places are limited, and events are usually oversubscribed. Please give two working days' notice via email for a refund* or you'll be required to pay for your place in full.
*Eventbrite booking fees are non-refundable unless the event is cancelled or there are duplicate charges.
Can I attend if I am not a member of the Chamber?
If you have never been a member of the Chamber you can book and join as a guest at two of our events (just one Chamber Breakfast). After this, you will need to join the Chamber to enjoy the benefits of membership. If you'd like to join the Chamber you can find out more on our website.
How do I find out about other upcoming events and news?
To receive news about the Chamber and our events please sign up to our mailing list.
Time: 9.30am - 11.30am
Date: Thu 23 / 09 / 21
Name: Bite-sized Learning: How to write emails that sell with story-based relationship-building (virtual)
> Book now
Similar events