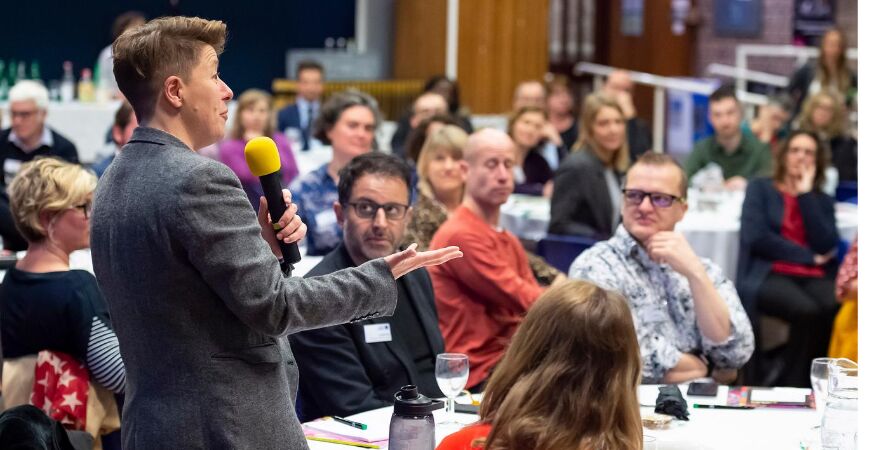 If you organise events, whether virtual or face-to-face,
Eventbrite
is the perfect marketing and planning tool. But too many event organisers don't know how powerful the platform can be, missing out on bookings as a result. In this practical session, you'll learn how to make the most of Eventbrite and sell out your events.
In this Bite-sized virtual session, you will discover:
How to create visuals and copy that attract bookings
How to drive traffic to your event page
How to capture vital data to improve performance
What features are available to make events planning easier and more effective.
Events pricing can be tricky, so the session will include discussion on how to find a price point that balances accessibility with profitability. You'll also see how to use data to inform your decision making. You will learn more about events planning best practice, including how to run Covid-secure face-to-face events.
Finally, you'll see some inspirational examples of successful Eventbrite events, and be walked through how to set up your event in minutes.
Book your place and start organising successful, sold-out events with less stress.
Who for? Anyone, business owner or employee, who wants to use Eventbrite to set up events.
Who by? Sabeha Mohamed, Regional Marketing Manager and Sandra Crowley, Product Trainer, Eventbrite. Sabeha helps creators grow their business with events, from beginners upwards. Sandra helps creators run successful events by coaching them on the technical aspects of Eventbrite.
Copy by:Shoal Content
FAQs
What's the refund policy?
Places are limited, and events are usually oversubscribed. Please give two working days' notice via email for a refund* or you'll be required to pay for your place in full.
*Eventbrite booking fees are non-refundable unless the event is cancelled or there are duplicate charges.
Can I attend if I am not a member of the Chamber?
If you have never been a member of the Chamber you can book and join as a guest at two of our events (just one Chamber Breakfast). After this, you will need to join the Chamber to enjoy the benefits of membership. If you'd like to join the Chamber you can find out more on our website.
How do I find out about other upcoming events and news?
To receive news about the Chamber and our events please sign up to our mailing list.
Time: 9.30am - 11.30am
Date: Mon 25 / 01 / 21
Name: Bite-sized Learning (virtual): How to sell out on Eventbrite
> Book now
Similar events