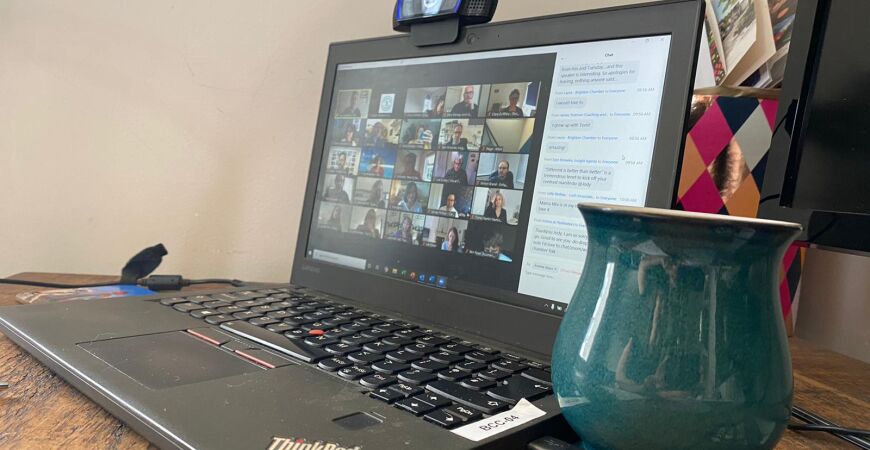 Networking is an essential part of any business; whether it's to win new clients, get advice and support from other like-minded people in business, meet new suppliers or stay connected to Brighton's thriving business community.
But not everyone is a networking natural. It's not easy to master at first and approaching a roomful of strangers can be daunting. For example, how do you join and exit conversations and groups? How do you have great conversations and build rapport? How do you speak about yourself and your business with confidence?
Even if you're a seasoned networker, there are ways you can optimise your networking and hone your skills to make sure you're getting the most out of it.
This is a fun and interactive session to help you grow and build your network like a pro.
In this Bite-sized session, you will learn:
Practical tips to grow and build your network
Tricks, tips and techniques for successful, confident networking that you'll put into practice during the session
How to avoid poor and ineffective networking that wastes time and money
How to measure the success of your networking and make sure it's delivering the results you need.
Book a place and you'll also get £5 off your next Chamber networking event so you can try out your new skills.
Who for? This session is ideal for anyone seeking to build their business network in a more effective and enjoyable way and with more confidence. Whether you're completely new to the concept of networking, or you're a seasoned pro looking for some new tips, you're welcome.
Who by? Amy Lishman, Head of Member Engagement at Brighton Chamber. Recently dubbed the 'Cilla Black' of business networking by a Chamber member, Amy is a bona fide networking ninja who spends her working life connecting businesses, helping them grow their networks and raise their profiles.
She's your go-to person if you want to find out more about networking, business support and what's happening in Brighton & Hove. Amy is an extroverted introvert, so while she networks every day, she understands how challenging it can be to do it effectively and with confidence!
Thanks to our sponsor: Sussex Innovation
Sussex Innovation is a business incubator for purpose-led entrepreneurs, start-ups and scale-ups. Its members are ambitious companies who are innovators in their field – solving important problems in new ways. Since its foundation in 1996, it has provided strategic insight and practical resources for growing businesses, inspiring them to have a bigger impact on the world.
FAQs
What's the refund policy?
Places are limited, and events are usually oversubscribed. Please give two working days' notice via email for a refund* or you'll be required to pay for your place in full.
*Eventbrite booking fees are non-refundable unless the event is cancelled or there are duplicate charges.
Can I attend if I am not a member of the Chamber?
If you have never been a member of the Chamber you can book and join as a guest at two of our events (just one Chamber Breakfast). After this, you will need to join the Chamber to enjoy the benefits of membership. If you'd like to join the Chamber you can find out more on our website.
How do I find out about other upcoming events and news?
To receive news about the Chamber and our events please sign up to our mailing list.
Time: 9.30am - 11.30am
Date: Wed 09 / 02 / 22
Name: Bite-sized Learning: How to network effectively – and enjoy it!
> Book now
Similar events