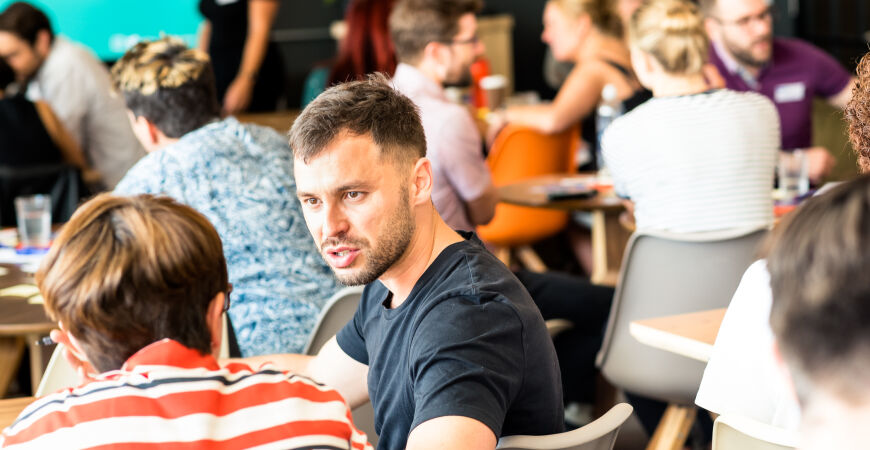 The workplace can be an emotionally challenging environment. Navigating it successfully requires emotional intelligence and it is this factor that sets top performers apart. The World Economic Forum rates it in the top 10 most important workplace skills, driving our cognitive ability and performance. But what is it? And how can we improve it?
Whether you're familiar with emotional intelligence as a concept but unsure how to apply it in the workplace, or not sure what the hype is about, this course is for you.
You'll learn:
How to recognise and understand emotions in yourself and others
How to use this to manage your behaviour and relationships
How to respond to challenges and bounce back
How to find opportunities within workplace stress.
Who for? This session is for anyone who works with other people and wants to improve their performance and better understand the emotions and actions of their colleagues.
Who by? Aideen Smith-Watson, founder of Lifeblueprint Workplace Wellbeing, originally worked in global marketing agencies before realising the personal need to achieve a happier work life flow.
As a mental health champion with experience of working with organisations, she recognises that sometimes you need immediate and accessible tools and skills to draw upon in the heat of a stressful moment.
Lifeblueprint's aim is to help strengthen your mental resilience and manage overwhelm.
Copy by: Laura Darling
FAQs
What's the refund policy?
Places are limited, and events are usually oversubscribed. Please give two working days' notice via email for a refund* or you'll be required to pay for your place in full.
*Eventbrite booking fees are non-refundable unless the event is cancelled or there are duplicate charges.
Can I attend if I am not a member of the Chamber?
If you have never been a member of the Chamber you can book and join as a guest at two of our events (just one Chamber Breakfast). After this, you will need to join the Chamber to enjoy the benefits of membership. If you'd like to join the Chamber you can find out more on our website.
How do I find out about other upcoming events and news?
To receive news about the Chamber and our events please sign up to our mailing list.
Time: 9.30am - 11.30am
Date: Thu 24 / 06 / 21
Name: Bite-sized Learning: How to improve performance through strengthening emotional intelligence (in person)
Venue: The Werks Group
Location: 15-17 Middle Street, Brighton, BN1 1AL
> Book now
Similar events