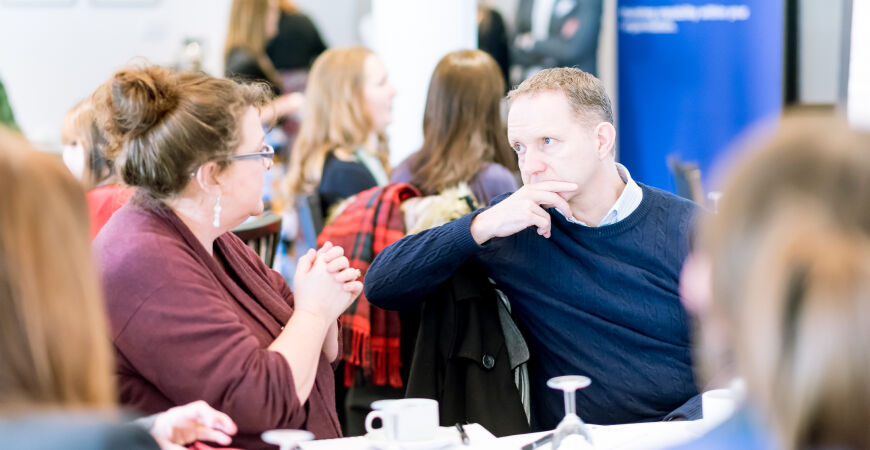 Do you wish you had more sales prospects in the pipeline? Do you need some techniques to identify and target your ideal customers so that you win more business? Perhaps you already do lots of marketing activities and write lots of proposals but you're frustrated at the low conversion rate and would like to be more strategic in your approach.
In this practical and interactive workshop, you'll learn what a sales funnel is and how you can use it to have more meaningful sales meetings that convert into business. You'll come away with tips and tricks you can begin implementing immediately to help you focus your time on your hot prospects, rather than running around town having lots of 'cups of coffee' meetings and being a 'busy fool'!
What this virtual Bite-sized will cover:
How to identify your ideal target customer
What a sales funnel is and how to develop your own unique one
How to identify the sales and marketing assets that will enable you to convert a cold lead to a hot prospect and then to a loyal customer
Who for? SME business owners without a dedicated sales team
Who by? Rob Da Costa has 30+ years of commercial business experience from working in blue chip companies to starting, growing and selling his own successful PR, marketing and design agency. Since forming Da Costa Coaching in 2007, he has been helping owner-managed businesses to grow their companies in a sustainable, enjoyable and profitable way. As well as providing face to face coaching and training, Da Costa Coaching also has an online hybrid coaching programme called The Agency Accelerator
Copy by Lauren Psyk
FAQs
What's the refund policy?
Places are limited, and events are usually oversubscribed. Please give two working days' notice via email for a refund* or you'll be required to pay for your place in full.
*Eventbrite booking fees are non-refundable unless the event is cancelled or there are duplicate charges.
Can I attend if I am not a member of the Chamber?
If you have never been a member of the Chamber you can book and join as a guest at two of our events (just one Chamber Breakfast). After this, you will need to join the Chamber to enjoy the benefits of membership. If you'd like to join the Chamber you can find out more on our website.
How do I find out about other upcoming events and news?
To receive news about the Chamber and our events please sign up to our mailing list.
Time: 9.30am - 11.30am
Date: Mon 28 / 09 / 20
Name: Bite-sized Learning (virtual): How to identify your ideal customers and win more business
> Book now
Similar events