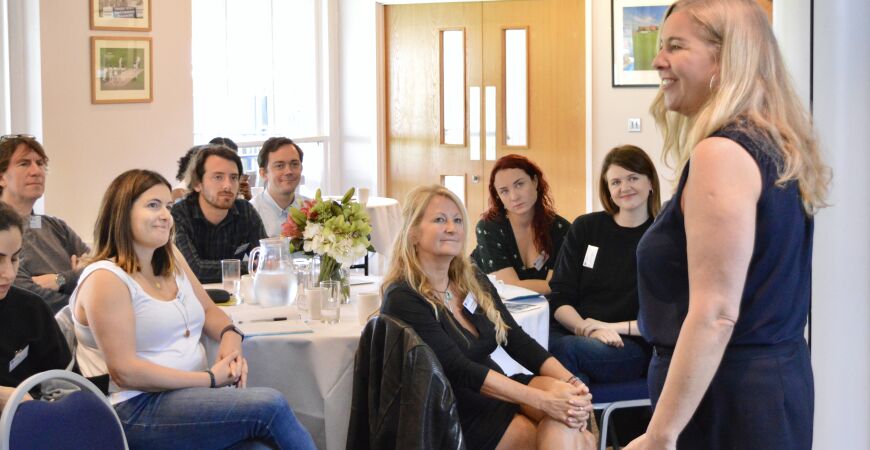 Without customers, you don't have a business. But when you're just starting out in business, finding every single customer feels like a struggle. You're confused about which tactics to use and where to focus. This workshop will give you a tried-and-tested strategy for consistent growth…even if you're yet to find a single customer.
This workshop will help you laser-in on your target market and show them exactly why you're the business they need. Interactive and supportive, you'll work with and alongside others to develop your strategy and gain feedback.
We'll cover:
How to identify your target market and where they hang out.
What motivates your target customers to work with you…and even become your ambassadors.
What your competitors are doing right, and how you can learn from them.
How to find collaborators to help you grow.
How to create content that converts and build your authority.
No experience needed. Just your ideas and ambitions. Book now to grow your audience and turn them into customers.
Who for? People just starting out in business. You might have already have a basic website or landing page, and some social profiles, or you might be starting from zero.
Who by? Jes Bailey, Crowdfund360. Jes is an award-winning crowdfunding consultant. 83% of her crowdfunding campaigns have beaten their target (compared to 18% of those who use crowdfunding alone). Jes is a strong believer in people power and the positive effect the belief economy can have on small businesses.
Copy by: Shoal Content.
FAQs
What's the refund policy?
Places are limited, and events are usually oversubscribed. Please give two working days' notice via email for a refund* or you'll be required to pay for your place in full.
*Eventbrite booking fees are non-refundable unless the event is cancelled or there are duplicate charges.
Can I attend if I am not a member of the Chamber?
If you have never been a member of the Chamber you can book and join as a guest at two of our events (just one Chamber Breakfast). After this, you will need to join the Chamber to enjoy the benefits of membership. If you'd like to join the Chamber you can find out more on our website.
How do I find out about other upcoming events and news?
To receive news about the Chamber and our events please sign up to our mailing list.
Time: 9.30am - 11.30am
Date: Wed 21 / 04 / 21
Name: Bite-sized Learning: How to build an audience and turn them into customers
> Book now
Similar events