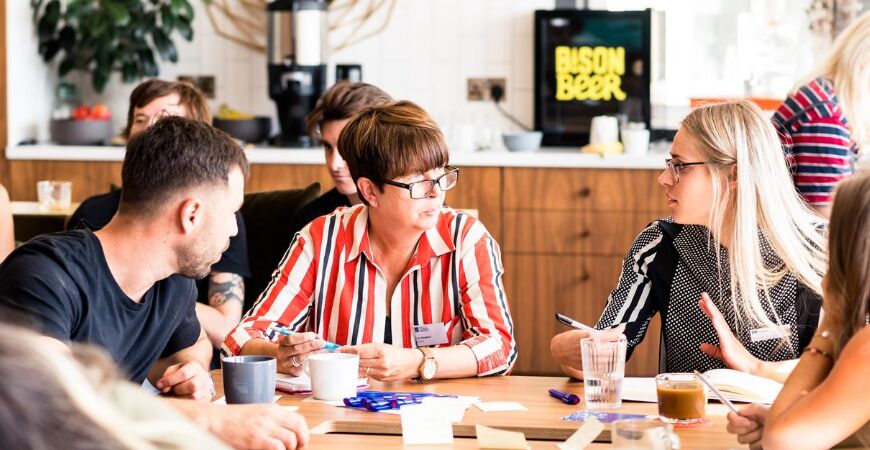 Email marketing seems simple…until you do it. If you've tried and failed to generate leads with email, or you keep thinking about trying and end up giving up, this session is for you. You'll learn exactly what's working with email right now, and what you need to avoid to achieve the return you're looking for.
There's a lot more to email marketing than grabbing a few addresses, sending an email and watching the money roll in. But, used strategically, the ROI for email is still several times higher than for any other form of marketing. In other words, if you learn how to do it right, you'll see the rewards.
In this workshop you will:
Gain a clear understanding of email marketing and the tactics you need to use to succeed.
Discover what you shouldn't be focussing on – and why doing the wrong things will often cause you real problems.
There are also bonus tips on how to use Mailchimp (though the training is not Mailchimp-specific).
You'll leave able to start or revive your email marketing strategy. Book now to start getting leads with email.
Who for? Primarily for beginners, anyone who wants to use email marketing to grow their business (you don't need to be a Mailchimp user).
Who by? Robin Adams, leading Mailchimp expert, Chimp Answers. Chimp Answers are certified Mailchimp experts and were one of the first 10 Mailchimp partners to achieve Pro Partner status. With over 25 years' experience in Marketing, and over 11 years working with Mailchimp as a tool, they know the right way (and the wrong way) to use Mailchimp and get the most from it and email marketing as a whole.
Copy by: Shoal Content.
FAQs
What's the refund policy?
Places are limited, and events are usually oversubscribed. Please give two working days' notice via email for a refund* or you'll be required to pay for your place in full.
*Eventbrite booking fees are non-refundable unless the event is cancelled or there are duplicate charges.
Can I attend if I am not a member of the Chamber?
If you have never been a member of the Chamber you can book and join as a guest at two of our events (just one Chamber Breakfast). After this, you will need to join the Chamber to enjoy the benefits of membership. If you'd like to join the Chamber you can find out more on our website.
How do I find out about other upcoming events and news?
To receive news about the Chamber and our events please sign up to our mailing list.
Time: 9.30am - 11.30am
Date: Fri 14 / 05 / 21
Name: Bite-sized Learning: How to avoid the nine mistakes everyone makes with email marketing
> Book now
Similar events