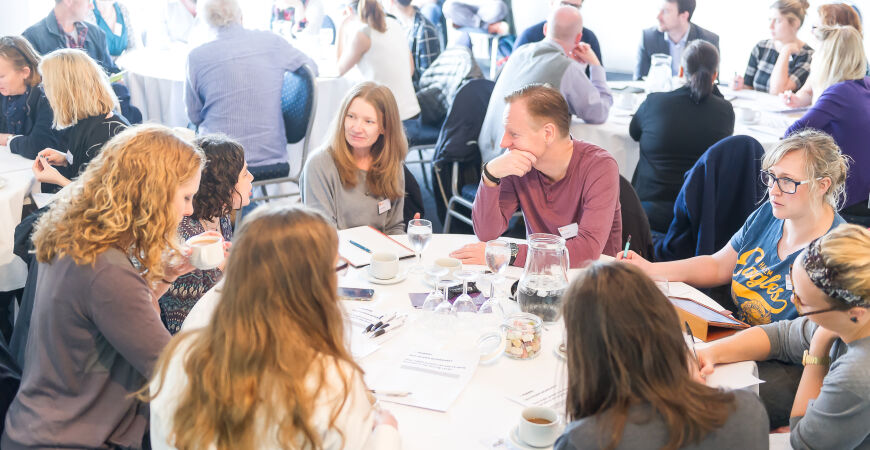 How can you stay motivated and productive…even when your job is at its most stressful? How do you avoid anxiety and exhaustion…and still achieve your goals? Join this workshop to find out how you and your team can use proven psychological tools to change the way you fuel your brain and succeed without struggle.
In this engaging and practical session, you'll learn:
More about the mind-body connection and how thoughts can influence both productivity and health.
How key mind mistakes can lead to burnout
How to change the way you fuel your career to create healthy, sustainable motivation.
You'll be introduced to two or three mind tools that you can use to respond to business challenges and opportunities. And you'll take away a mindset strategy that will allow you to run your business from a place of ease, efficiency and energy as opposed to stress, exhaustion and anxiety.
Who for? Business owners and managers who are interested in developing wellbeing initiatives. Individuals with an interest in health and burnout prevention.
Who by? Lauren Stoney, health and performance coach. Lauren's early career in marketing was fuelled by ambition and drive, but life events alongside a chaotic work life soon led to burnout. A health crash almost left her housebound, but she turned her health and life around became a health and performance coach. Now trained in psychology, coaching, NLP and hypnotherapy, Lauren helps individuals deal with burnout and managers prevent burnout in their teams.
Copy by Shoal Content
FAQs
What's the refund policy?
Places are limited, and events are usually oversubscribed. Please give two working days' notice via email for a refund* or you'll be required to pay for your place in full.
*Eventbrite booking fees are non-refundable unless the event is cancelled or there are duplicate charges.
Can I attend if I am not a member of the Chamber?
If you have never been a member of the Chamber you can book and join as a guest at two of our events (just one Chamber Breakfast). After this, you will need to join the Chamber to enjoy the benefits of membership. If you'd like to join the Chamber you can find out more on our website.
How do I find out about other upcoming events and news?
To receive news about the Chamber and our events please sign up to our mailing list.
Time: 9.30am - 11.30am
Date: Wed 23 / 09 / 20
Name: Bite-sized Learning (virtual): Fuel a successful career without burning out
> Book now
Similar events