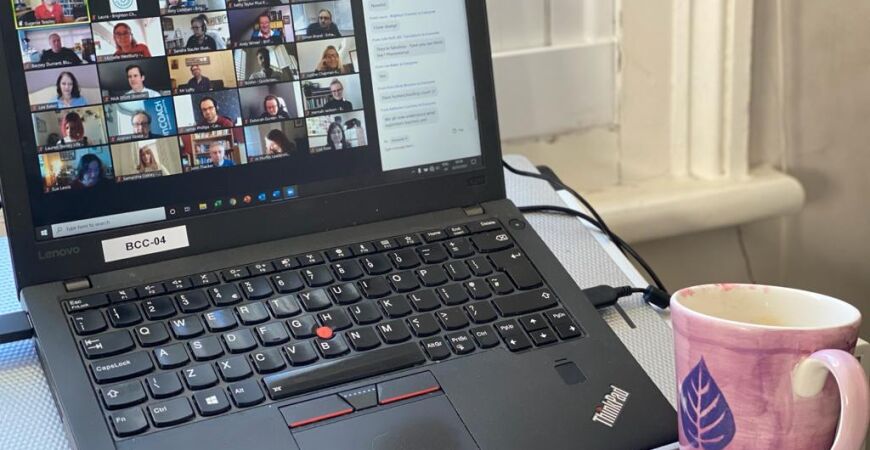 With a little careful planning, your Facebook and Instagram ads can generate a quick and easy way to boost not only your posts, but how you want people to think about your product or service. The Business Manager tool is there to help, and knowing how to use it in the right way will set you up for future campaigns. Considering who you want to target before you think about the messaging in your ad will make all the difference to its success.
A series of interactive exercises will show the areas in Business Manager you need to concentrate on, then how to draw your customer in. We'll examine what to pay particular attention to, how to fine-tune your ad and the benchmarks that will help determine advertising success, as well as heading off potential problems.
In this Bite-sized session, you will learn:
How to set yourself up for advertising success using Facebook Business Manager and your website
How to clarify your advertising objectives and goals
How to target your ideal customer
How to create a good campaign
How the test, learn, repeat cycle will help determine success
How changes within the Facebook/Meta advertising ecosystem may affect your ad spend.
We will talk through the basics of Business Manager as a group (I'm afraid time won't allow for individual cases!) FAQs should cover most of the questions that will arise and we will have a little time to talk through these at the end of the session. You'll leave knowing how to get the most of your spend with Facebook and whether it should be part of your marketing strategy.
Who for? Small business owners who want to run their own advertising but are new to Facebook ads.
Who by? Amy Djamaluddin has been marketing, selling and advertising businesses for 19 years for blue-chip organisations. She founded Jamjama Marketing in Jan 2021 to focus on supporting small business owners with their paid social media advertising and offers marketing consultancy. She and her team of fellow freelancers become a part of their clients' team and ride the highs and lows of their business journey.
Copy by Laura Darling Copywriting
Thanks to our sponsor:Sussex Innovation
Sussex Innovation is a business incubator for purpose-led entrepreneurs, start-ups and scale-ups. Its members are ambitious companies who are innovators in their field – solving important problems in new ways. Since its foundation in 1996, it has provided strategic insight and practical resources for growing businesses, inspiring them to have a bigger impact on the world.
FAQs
What's the refund policy?
Places are limited, and events are usually oversubscribed. Please give two working days' notice via email for a refund* or you'll be required to pay for your place in full.
*Eventbrite booking fees are non-refundable unless the event is cancelled or there are duplicate charges.
Can I attend if I am not a member of the Chamber?
If you have never been a member of the Chamber you can book and join as a guest at two of our events (just one Chamber Breakfast). After this, you will need to join the Chamber to enjoy the benefits of membership. If you'd like to join the Chamber you can find out more on our website.
How do I find out about other upcoming events and news?
To receive news about the Chamber and our events please sign up to our mailing list.
Time: 9.30am - 11.30am
Date: Fri 11 / 02 / 22
Name: Bite-sized Learning: Create Facebook and Instagram ads the easy way
> Book now
Similar events