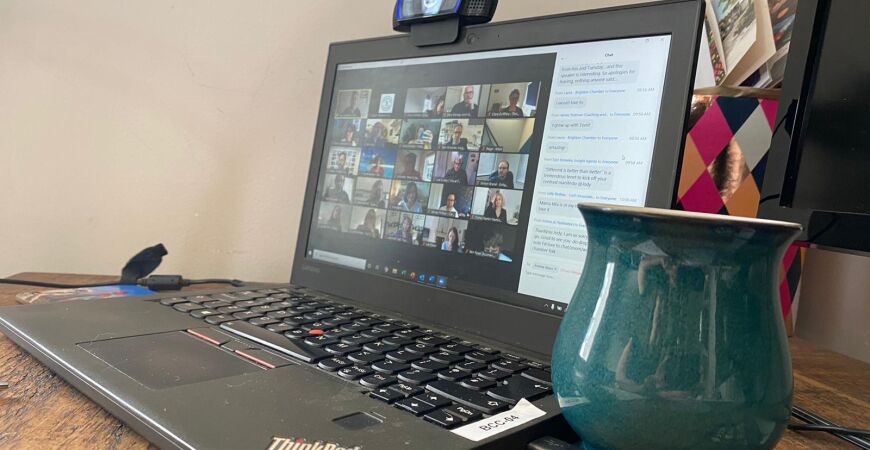 With over 800 million users, LinkedIn is the world's largest professional network, providing a space to network and build awareness of your business.
But how do you make sure you have a winning, searchable profile? What can you be doing to network more effectively on LinkedIn? And how do you turn this into a strategy for your business?
Whether you're new to LinkedIn, or have been using it for a while, this session is for anyone who wants to develop their personal brand, build their business network, and reputation on LinkedIn.
Looking at the combination of three essential ingredients to LinkedIn success, learn how to find a pipeline of new business, retain existing clients, develop referral partners, and increase your visibility.
In this session, we'll cover:
Building the perfect profile: the eight elements to help with personal and brand position
What you need to do on LinkedIn to bring results
How to monetize LinkedIn
Being effective in less than 30 minutes a day
Building a LinkedIn strategy that's tailored to your needs
You'll leave with a better understanding of how to position yourself on LinkedIn and how to use the platform more effectively, with clear actions and takeaways to get started.
Who for? For anyone that wants to use and develop LinkedIn as a platform to help build their profile and business – whether you're a solopreneur, a founder, employee or working for a large company.
Who by? Miles Duncan is a specialist LinkedIn trainer, coach and consultant, and CEO and Founder of b2b Success Systems. Miles has been working with and training companies on using LinkedIn since 2008.

The Catalyst Team is made up of University of Sussex graduates able to deliver a wide array of business related projects, with the supervision and strategic insight of the senior management team. Based at the Sussex Innovation Centre we offer growing companies the most flexible, and risk free way to tackle their 'to-do list'.
FAQs
What's the refund policy?
Places are limited, and events are usually oversubscribed. Please give two working days' notice via email for a refund* or you'll be required to pay for your place in full.
*Eventbrite booking fees are non-refundable unless the event is cancelled or there are duplicate charges.
Can I attend if I am not a member of the Chamber?
If you have never been a member of the Chamber you can book and join as a guest at two of our events (just one Chamber Breakfast). After this, you will need to join the Chamber to enjoy the benefits of membership. If you'd like to join the Chamber you can find out more on our website.
How do I find out about other upcoming events and news?
To receive news about the Chamber and our events please sign up to our mailing list.
Time: 9.30am - 11.30am
Date: Wed 24 / 08 / 22
Name: Bite-sized Learning: Build the perfect LinkedIn profile and increase your visibility
> Book now
Similar events
Wed 31 / 08 / 22
Bite-sized Learning: How to speak with impact and banish nerves
9.30am - 11.30am
> Find out more