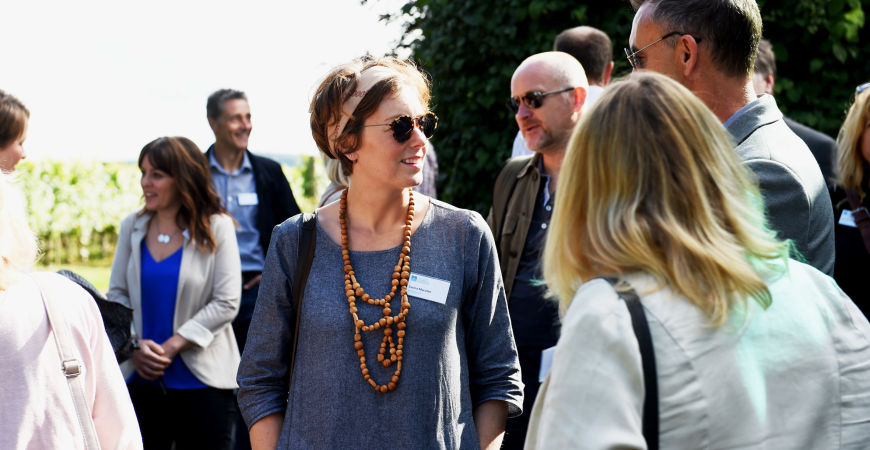 Behind the Scenes: Take Shelter! at Downs Junior School
Join us for a Behind the Scenes event with Take Shelter!, visiting an original WW2 Air Raid Shelter and experience what life was like for children in Brighton during the war years.
Hidden away under the playground at Downs Junior School is an original air raid shelter. Constructed in 1939, the shelter is the largest of three at the school and is the only one still accessible. The Trenches, as they were known at the time, are a series of interconnecting tunnels made from pre-cast concrete panels approximately 3 metres below the playground. With bench seating along each corridor, the shelter had a capacity for 300 pupils, and was also used by the local community at night.
After the two main staircase entrances were removed and sealed after the war, the shelter remained hidden away for over 30 years until it was discovered in 1985 during a routine drain inspection. Initial refurbishment was carried out in 2012, and then after major restoration work the shelter was opened as an immersive museum in 2016.
You will experience what life was like during the war years with first hand stories brought to life with rare local photographs, historical artefacts and archive video clips. Plus plenty of time to ask questions. All finished off with refreshments and networking with your fellow Chamber members!
Where to meet:
Downs Junior School, Rugby Road, Brighton, BN1 6ED
The shelter is under the top playground at the school so please enter through the Rugby Road entrance.
Accessibility:
Please note that access is only possible via a man-hole and a fixed ladder, so attendees will need to be able to climb down a short ladder with side rails to access the space. The tour lasts 45 minutes and visitors will be standing for most of it.
Refreshments will be available on arrival and at the end of the tour.
Due to limited numbers you may only purchase a maximum of 2 tickets per organisation.
Cancellation Policy: Places are limited and events are usually oversubscribed. Please give 2 working days' notice via email for a refund* or you must pay for your place in full.
*Eventbrite fees are non-refundable unless the event is cancelled or there are duplicate charges.
Time: 5pm - 7.30pm
Date: Tue 24 / 09 / 19
Name: Behind the Scenes: Take Shelter! at Downs Junior School (members only)
Venue: Downs Junior School
Location: Rugby Rd, Brighton BN1 6ED, UK
> Book now
Similar events